In today's episode, we chat with Tatiana Robertson, whom Erin crowned the Master Host Mom, not once, but twice in our conversation. When you decide to host international students in your home, we know it's not an easy decision, especially if this is your first time.
And even if you have hosted before, sometimes you've got to weigh the pros and cons. There are so many details that could be overlooked and really, you don't know what you don't know. So we tapped into the knowledge of Tatiana, who has hosted short and long term students from all over the globe for over seven years. Hear her tips on what to do when your student first arrives at your home. She dives deep into responsibilities and obligations as a host and how cultural expectations play a major role in the success of your homestay experience. We hope you enjoy this conversation as much as we did.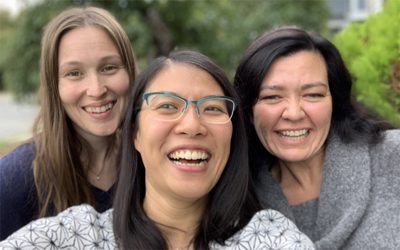 Key Points From This Episode:
Tatiana tells us about her hosting history.

We lift the lid on what hosting is like with young children of your own. 

Hosting boys vs. girls. What are some of the differences?

Looking back… why does Mary feel sorry for one student she hosted?

We talk about trying to get boys to open up and communicate.




#hostingshorttermvslongterm

Find out why Erin crowned Tatiana Master Host Mom! Tatiana's tips on how to set up your home (and relationship) for success.

We talk about the difficulties students experience when trying to understand how young children speak.

We discuss homestay hosts' general responsibilities – the fine line between being a parent and being a host parent.




#clearlydefineyourexpectations

Tatiana dives deep into the importance of managing cultural expectations and how they play a major role in the success of your homestay experience.

Why it's important to work with a good agency. 

Tatiana shines a light on the warning signs to look out for if your student is suffering from mental health issues.




#itsoktonotbeok

Tatiana shares her experience of being on the 'other' side of hosting… as a natural parent. 

Life lessons… the one rule Tatiana broke, and why she will never do it again.

The crazy way one student ruined Tatiana's microwave.

Creating family traditions with students.

Get ready Japan! Mary is coming and she's ready to hug (almost).

Tatiana's tips for up and coming homestay hosts.
Links:
Oak Bay Recreation
Instagram: @tea.robber
Follow Us:
Instagram – https://www.instagram.com/homestaykitchen/
Facebook – https://www.facebook.com/homestaykitchen/
Web – http://homestaykitchen.com/