This is part two of our conversation with Jennifer Wilson, the Managing Director of the Canada Homestay Network. As relationship experts, they are not only working with you as a homestay host, but also juggling relationships with agencies, student's parents, and of course, the students themselves. However, in this episode, we hear how Jennifer's role reverses by sharing her experience of being a parent sending her daughter to study abroad. Plus, we discuss the future of the homestay industry, and dive more into common issues that hosts might navigate through during their homestay hosting journey.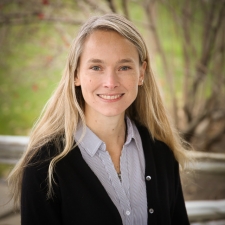 Jennifer Wilson is the Managing Director for the Canada Homestay Network. After retiring from practice as a Registered Midwife in 2005, Jennifer joined the family business. She holds an MBA with a specialization in Leadership and is always looking for new opportunities to learn and grow. As a second-generation leader of CHN, Jennifer is passionate about creating opportunities for building relationships, and believes that homestay offers a unique opportunity for all of us to break down cultural barriers and make the world a smaller place.
Key Points From This Episode:
We chat about some of the common challenges homestay families have.

We talk about bathrooms and Jennifer shares one shocking story.

We discuss cultural personal hygiene habits.

Jennifer talks about her first exchange trip abroad as a teenager.




#billeting

Jennifer remembers the first student her family hosted.




#lifechangingimpressions

Jennifer shares her experience of being a natural parent sending her daughter to study abroad.

Wondering how to make your short-term student's experience fun and successful? Jennifer has a tip.

Jennifer talks about trends in the homestay industry. 

We wouldn't be The Homestay Kitchen if we didn't talk about food. Erin gets hungry hearing about all of Jennifer's favourite foods to serve her students.
Links:
The Canada Homestay Network
Follow Us:
Instagram – https://www.instagram.com/homestaykitchen/
Facebook – https://www.facebook.com/homestaykitchen/
Web – http://homestaykitchen.com/